Medical Billing, Collection and Consulting Services
Medical Billing, Collection and Consulting Services
GLOBAL BILLING SOLUTIONS allows physicians the opportunity to concentrate on providing the best high-quality medical care possible while, at the same time, ensuring that their practice thrives as a business. We make sure you're paid quickly and properly, according to your contracts and fee schedules. We provide top-notch service every step of the way focusing on your practices unique needs. Our services allow your staff to concentrate on their areas of specialty and maintain a more manageable workload.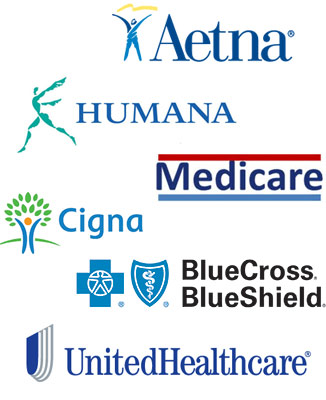 Our services include:
Patient demographic entry
Posting charges, payments and contractual adjustments
Direct electronic filing
Filing to secondary insurance companies
Patient statements
Editing claims for errors
Insurance follow up
Communication with patients regarding insurance and/or balances
Daily backup of data for safety and security
Communication with office staff
Communication with physician regarding code updates/issues, billing and collection analysis
PERSONALIZED SERVICE PLANS
A goal oriented, practice specific plan is put into action after careful consideration and discussion to determine the practices needs. A partnership is developed to help improve productivity, increase revenues and reduce staff recruiting and training.
TIMELY AND ACCURATE PROCESSING
Our medical billing and coding specialists guarantee accuracy in coding, fast and efficient billing and compliance with HIPAA requirements and other governmental rules and regulations. We increase your resource efficiency and minimize your expenses by providing the expertise and focus necessary to manage your billing process.
MONTHLY PATIENT BILLING
We take the burden of patient billing and follow up off your shoulders. From charge entry through analysis of reimbursement we handle the entire billing process. All patient and insurance billing related calls come directly to us.
Your Monthly Business Analysis Report gives you a quick and easy to read insight into the performance of your practice. Your analysis will include, but is not limited to, your practice's financial statistics; insurance and patient account aging reports and a procedure billing analysis. In addition, a variety of information is provided to assist with your advertising and marketing needs. Your Monthly Business Analysis can be specialized to include any information you request.
MEDICARE CREDENTIALING
We specialized in all areas of Medicare Enrollment and will effectively work to quickly and correctly credential and manage the entire process.
CAQH CREDENTIALING
The Council for Affordable Quality Healthcare is essentially an online database that stores a provider's information. This information is granted to health insurance companies to make acquiring provider information more efficient. Not having a completed CAQH application will delay your enrollment with insurances companies. Our credentialing specialists complete every step of the process necessary to ensure an accurate completion.
NEW PROVIDER CREDENTIALING
Credentialing with a government and commercial payer is a challenging process. Our job is to make this process as painless for you as possible. We take care of everything from start to finish.
HUMAN RESOURCES
Increasingly complex laws and regulations have created significant administrative obligations and legal exposure for employers. Most small and mid-sized practices do not have the human resources expertise necessary to be aware of the many workplace rules and regulations. GLOBAL BILLING SOLUTIONS can simplify all of that with the completion of an Employee Handbook for your practice. Our Human Resources specialists can develop Job Descriptions and Training Manuals and Reference Guides to ensure the compliance of your staff.
CONSULTING
GLOBAL BILLING SOLUTIONS can provide expertise advice and guidance through any situation. We offer consulting services in the following areas:
Time Management
Organization
Streamlining processes
Development of processes
Staff and work distribution
Analysis of your competition
Referrals for any of your business needs
Training and development
If you have a fulltime, dedicated biller, our specialists can put together a training and development plan focusing specifically on your practices issues and how to pursue a "rapid resolution" philosophy. Your biller will then be armed with all the knowledge and power that our specialists encompass. In addition, our specialists remain as an on call resource for your practice.
---